Expertise and knowledge are key in the new positioning of Boso. Consequently, these were absolutely necessary aspects for the new web shop that EZ-base has built.
The shop is not just a pleasant order platform for the Boso customers, but end users can also, based on their needs, directly request offers based on the industry they work in. This helps potential customers finding the products that fit their cleaning issue.
The shop has been developed together with Jelba, with whom Boso cooperates in online marketing. In EZ-base all articles are kept up to date and enriched with for example icons and images. The web shop is filled with this data.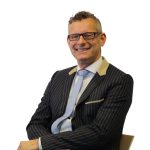 Alex Stelwagen, vice president Boso:
EZ-base acts as our product information system, EZ-base also makes sure we can cope with our article data.