EZ-base has launched a unique colour database in which colour palettes and their colour numbers can be linked to a manufacturer's base paint. A manufacturer supplies several base paints per product in order to produce a light or dark paint by colour from a paint mixing machine. In order to be able to show the correct price in a webshop, it is necessary for the colour pallettes, colour numbers and the corresponding manufacturer's base paint to be available online. In recent years, EZ-base has developed a database in which all of the colour information of a manufacturer can be stored. A wholesaler / distributor can request this data online so that the colour palettes and colour numbers can be shown with the relevant products in the webshop. PPG was the first manufacturer to connect to the colour database and afterwards also connected the webshop of paint wholesaler Habeco to the EZ-colour database. EZ-base is well on its way to connecting more manufacturers and traders to the database.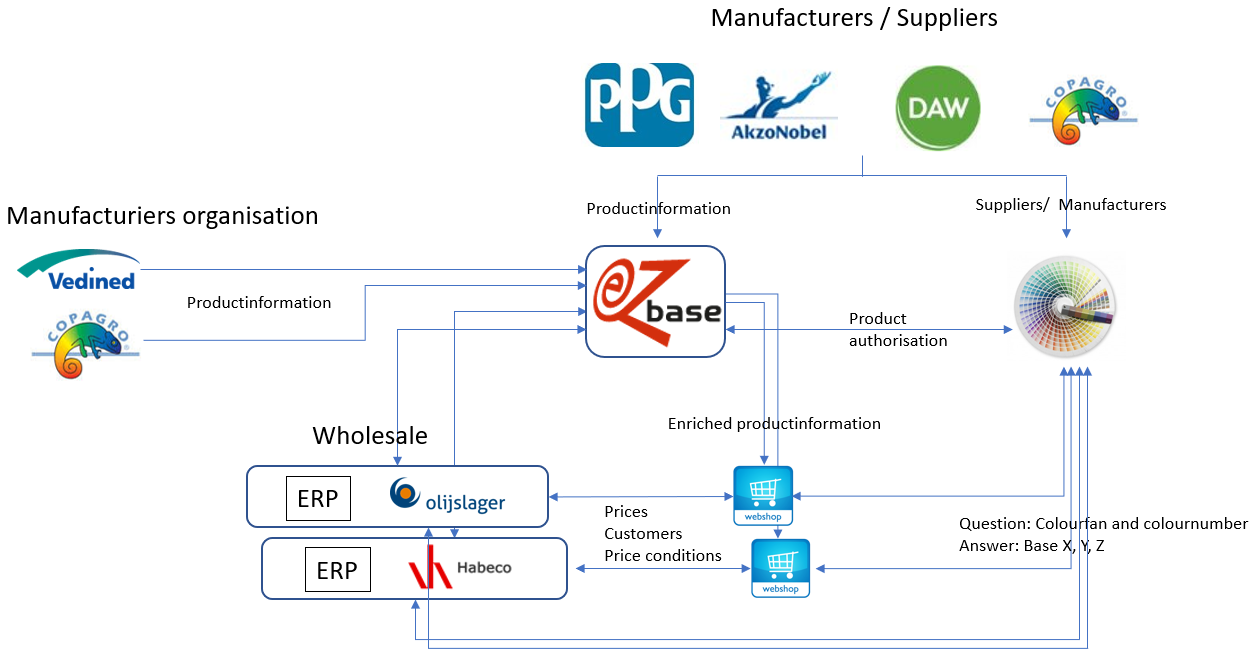 The EZ-colour database offers many advantages to companies. The manufacturer can share its information with multiple customer groups instead of having to exchange data with individual companies. The dealer gets several manufacturers and brands under one roof and can present the colour information of various brands in the webshop via one link. A lot of efficiency can also be gained internally because the trader can now select the right basic paint from the database by specifying a colour range and a colour number. Until now, this information could only be retrieved via a paint mixing machine or via manufacturer-specific software.
EZ-colour is accessible via API links and also has a Widget available which can be integrated into a webshop or ERP. It is expected that this database will grow to be a fixed value in the international paint world.