Again we have expanded our team with a new colleague. We wish Richard lots of fun and success. A short introduction: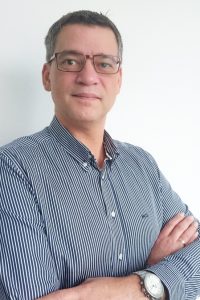 Richard van Aken
Born in Rotterdam in 1970 and raised in Schiedam I started my carreer as a car mechanic and developed a growing interest in car parts. I have been working for an importer of American car parts in several different functions for the past 27 years. One of the functions was the maintenance of the article data. When I got the opportunity to fully commit to managing article data for customers at EZ-base, the choice was easily made.
In my spare time I love to go on vacation to warm and sunny destinations with my wife, to relax and do some snorkling (soon also diving).